5 Ways to Get Your Clinic Found Online
We live in a digital world.
For physiotherapy clinics, that means it's crucial for people to be able to find your practice online.
But there are nearly 2 billion websites published today. That's right, a "billion" with a "b".
So it's not always easy to cut through the noise and get the right people to find your website.
Fortunately, there are some things you can do to give yourself the best opportunity to be found online.
Let's jump in.
1. Be Social On Social
There are 2 big mistakes I commonly see PT clinics and owners make when it comes to social.
That social media is a waste of time
That you need to be formal and authoritative
First, social media can be a great channel for your clinic. There are tons of examples of big and small practices that are having success on social media.
Second, not everything has to be perfect. You don't need high-quality audio and video production. In fact, oftentimes a rougher or unscripted video comes off as more authentic – so don't worry about hiring a film crew or doing 100 takes of a video.
Focus on engaging with people, sharing using and interesting content, and building a community – and I'm confident people will start to find your clinic through social.
2. Get Your Team Involved
One thing you can do to help spread the word about your clinic and expand your reach is to have your team engage with your social media content.
When you post a new picture or share an article, encourage the team to like and share the post.
These early engagement signals tell the algorithms "hey, people like this content" – and each bit of engagement helps increase organic reach.
3. Get Your Website Right
A well-made website is about more than just looking good.
It needs to be responsive on mobile, provide all the information users are looking for, and make it easy for people to convert into patients.
Making your clinic's website mobile-friendly is a critical part of web design.
Why? Because the majority of people searching for your company online are probably using a mobile device – and the number is growing. Today, 60% of Google searches are done from mobile devices, nearly doubling in the last 5 years.
Copywriting is another important step in getting your website right. The goal of your website copy is to articulate value, build trust, educate users, and convert people into patients.
Building a website is complicated, so you may want to work with a marketing partner for this.
4. Don't Skip Local SEO
Local SEO is one the most important channels for service businesses like physiotherapists.
Picture this, you've recently hurt your back and are pretty sure you need a massage or physiotherapist to help.
What's your next step?
For most people, it's to do a Google search for "physiotherapy treatment" or "physio in [city]".
Then they'll browse a couple of results and book an appointment.
So how do make sure that your clinic shows up in their search? That's what SEO is all about.
Local SEO, in particular, is focused on optimizing your website for searches in the region around your clinic locations. This typically means optimizing for city- and neighbourhood-related search terms.
5. Experiment With Paid Ads
Once you have some of the basics of marketing figured out, you might consider experimenting with paid ads to help get your physio clinic found online.
The advantage of paid ads is that they can deliver immediate results. Social media, SEO, and some other channels are longer-term strategies that can take a bit of time to generate results.
If you want to drive new more new patients today – then paid ads may be the way to go.
The most obvious type of ads I recommend for physiotherapy clinics are Google search ads. That's because Google is the by far the biggest search engine and search ads drive the highest intent traffic.
But we're really only skimming the surface here. This is a big topic with a lot to dive into:
Which ad platform is best for physios?
What types of ads should you run?
What is your keyword/negative keyword strategy?
What locations should you target?
What bid optimizations should be added
Which page should you send traffic to
And the list could go on…
Your Online Presence is Key
Making it easy for people to find your clinic is one of the most important steps in growing your clinical revenue.
While building an online presence isn't easy, it's entirely possible if you are consistent and dedicated. Hopefully, this article has given you some useful advice to set you on the right path.
Fortunately, there's an easier way than doing it all yourself. PatientPartners is a marketing agency specifically focused on physiotherapy clinics. We're experts at building an online presence for clinics – get in touch with us to learn more.
Featured Articles
Free Resources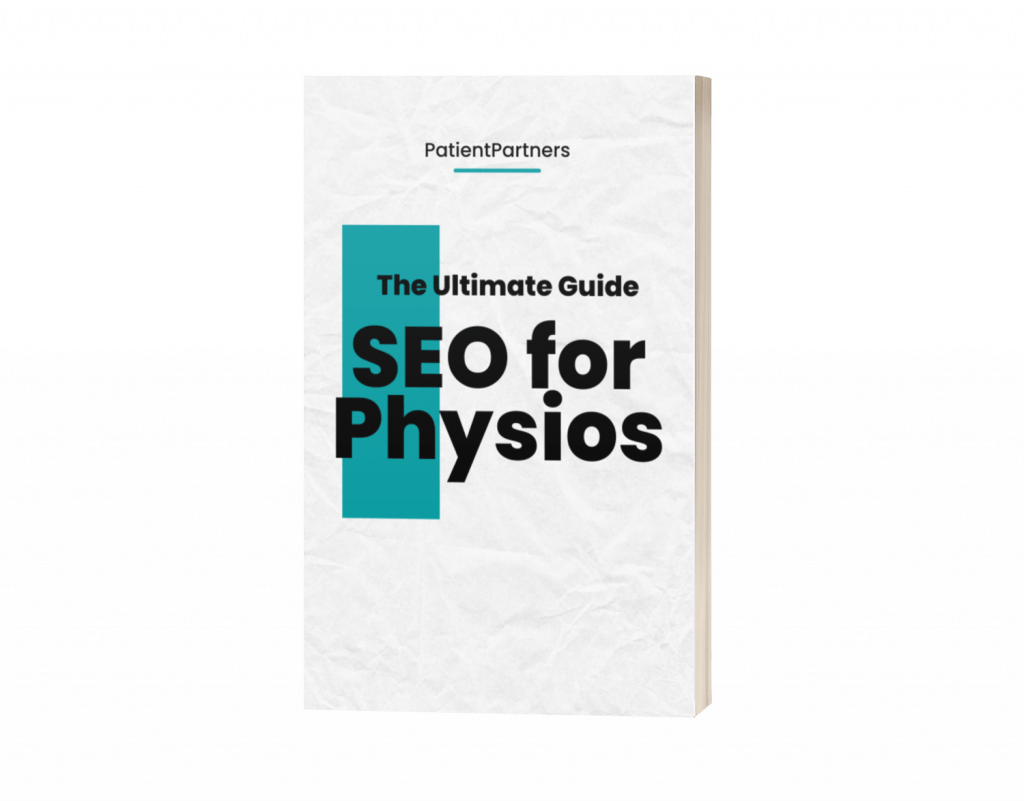 Learn how to get more patients from local SEO