ChatGPT and AI for Physiotherapy Clinics: What You Should Know
You've probably heard of ChatGPT and the impact of AI in the news recently.
Everyone has an opinion on the topic. From wild claims that it will ruin the internet, to completely dismissing it as a fad or gimmick.
As a marketer, business owner, and specialist in growing physiotherapy practices – I wanted to understand the benefits of AI writing tools and how they will impact physio practices.
Here's what clinic owners should know about ChatGPT and AI.
Want a free website & marketing audit?
We'll tell you what parts of your website and marketing are working – and what parts aren't.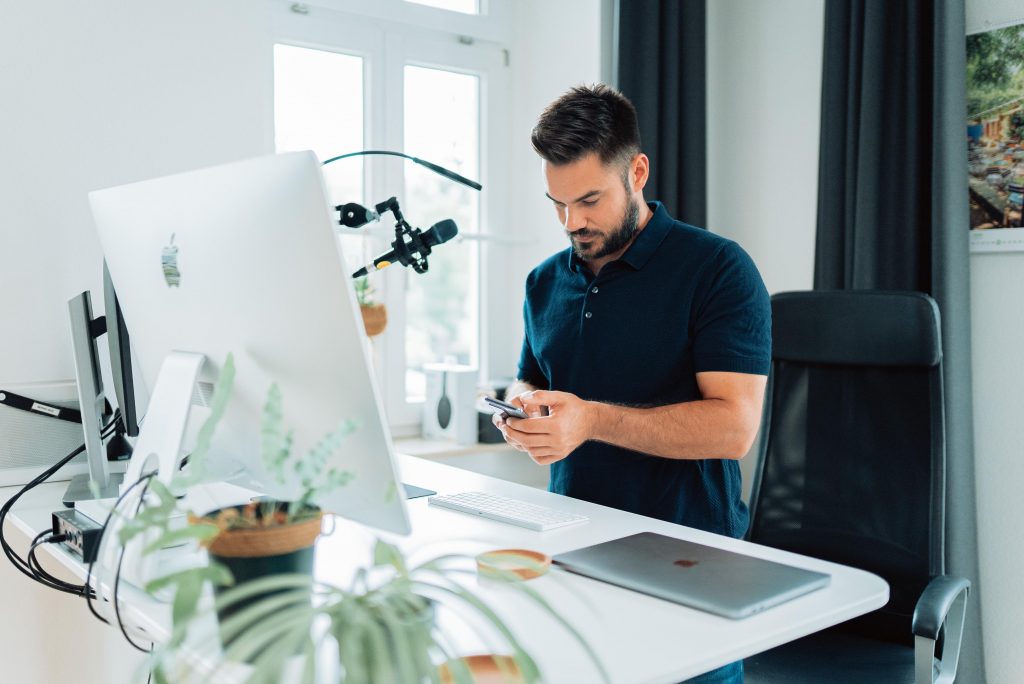 What is ChatGPT and AI?
First, let's start with some definitions.
"AI" stands for artificial intelligence. Easy, right?
ChatGPT is an AI chatbot created by a company called OpenAI. The chatbot has created a ton of buzz since its release because of its ability to create surprisingly conversational and detailed responses to questions and prompts.
The magic of the tool has to do with its massive, fine-tuned database of language models and content.
Variations of ChatGPT – most of them built off this very same database – have been released with more niche use cases.
For clinic owners and many other business owners, AI offers a fascinating opportunity to support and speed up your content creation at a fairly minimal cost.
The Benefits of ChatGPT for Physiotherapy Clinics
Most clinic owners understand the importance of SEO and having a strong website.
This means spending a significant amount of time creating a well-written website and educational blog content.
But even if you know it's important, what do you actually write? What topics should you cover? How do you explain the value of physiotherapy?
That is where AI can lend a hand. It can produce surprisingly interesting and useful suggestions.
For example, here I've asked for some blog post ideas about pelvic floor health.
Some of these would make for great blog topics. And it took just a couple of seconds to create.
Now you're starting to see the value.
The promise of simply asking a chatbot to "write me an article about subscapular pain" and having a publish-ready article in seconds is enticing.
So does that mean you can simply ask AI to write all of your website and blog content for you?
Can ChatGPT Write 100% of Your Clinical Content for You?
In short, no. Absolutely not.
While these tools can be incredibly useful, they can also be completely inaccurate.
Even the blog post outlines can miss important things to include about a topic.
As a physiotherapist, business owner, and someone that has to report to a regulatory college, publishing inaccurate information is simply unacceptable.
Everything that you publish on your website should be written, proofed, and edited by people.
Does Google Punish AI Content?
You may have heard that Google will punish you if they can tell you're using content written by AI.
While this was once true – it isn't anymore. My my, how things change.
Google themselves have said it clearly:
They prioritize E-E-A-T content – That's expertise, experience, authoritativeness, and trustworthiness.
They don't care how that content is produced. Whether it's by a human or AI.
But there are two main problems.
First, getting AI to write E-E-A-T content without human editing isn't going to happen. Not in its current state.
Second, Google does punish duplicate or plagiarized content so you need to ensure that your content is unique. Copyscape is a tool that's used to check if content has been published anywhere else on the web before.
Why Should Clinic Owners Care About AI?
Now you may be thinking, "so what, Isaac, so what?"
Let me put it this way.
Right now, for clinic owners, there is a gap.
Your content needs to be simultaneously optimized for SEO and medically accurate. You need lots of content for your website, blog, social media, etc. – but keeping up with the content demands is challenging.
As the owner, a lot of this work probably falls on your plate and your time is better spent elsewhere.
So you either need a clinician to learn marketing and how to write SEO content. Or you need a marketing team that specializes in physiotherapy.
If you're like most clinics and don't have either, then there are some risks:
It takes longer to create content than it's worth
Your content misses the mark
You publish content that's completely inaccurate
AI can help bridge that gap.
By relieving some of the workload required to create content, it enables you to do more with less.
How Can Physio Clinics Use ChatGPT? Examples
I want to give you an actionable to take away from this article.
So, what are 3 useful ways that you can start testing out AI today?
Blog topics
Blog outlines
Blog titles
Let's look at each example.
Coming up with blog topics to write about can be tricky. But with a little bit of direction, you can mine useful blog recommendations from AI. Here is the pelvic floor example again.
Now let's take one of these topics and ask for an outline…
We see suggestions like an introduction, common conditions, treatment approaches, other lifestyle changes, and a conclusion.
This looks like a relatively solid outline to give an overview of the topic.
But that title is a little boring, so what if we ask for something that is a bit more engaging?
While I don't love these suggestions, a bit more time refining the prompt would likely yield even better results.
Plus, "Physiotherapeutic"….? You can see some of the issues in this example.
What's the Future of ChatGPT and AI for Physiotherapy Clinics
Where is all of this going?
Obviously, no one really knows, but I like to think about AI as similar to the printing press.
When the print press came out, it generated a ton of buzz and people were worried about how it would change lives and ruin industries.
In reality, the printing press was a good thing that advanced education, knowledge, and communication. It created far more industry than it destroyed.
I believe that AI will take a similar journey.
In terms of what's actually to come. ChatGPT will soon release its next iteration, which is reported to be faster and have significantly more data points to reference.
This means that the tools are just going to keep getting better.
While I suspect that we're still a ways away from AI being able to write all of your content, it's certainly something you should be thinking about right now.
If you're a clinic owner looking for a marketing agency that specializes in physiotherapy practices, get in touch with us.