5 SEO Tools to Help Rank Your Physio Clinic
Getting your clinic website to rank is complicated.
Fortunately, there are a ton of tools out there that can help you find relevant keywords, uncover opportunities for optimization, and analyze your traffic.
Here are 5 key tools you can use to help improve the local SEO for your physio practice.
1. Google Analytics
Google Analytics is a powerful free tool that allows you to measure and analyze all your website visitors.
One of the best aspects of Google Analytics is that you can compare the performance of different marketing channels and campaigns.
For example, maybe you recently ran an ad on a local business website or are wondering how much traffic you get from Google.
2. SEMRush
Keyword research is all about understanding what search terms to target.
With keyword research, the goal is to find keywords that are relevant, have a good search volume, and aren't overly competitive.
SEMRush is one of the lead keyword research tools out there and a personal favorite of mine.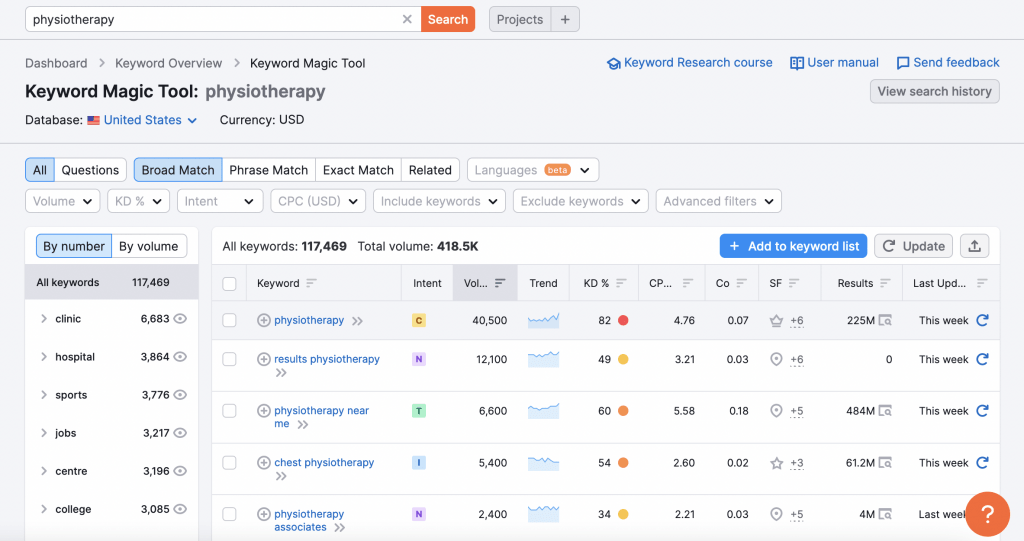 There are also a handful of other keyword research tools that you can use to find keyword ideas and uncover opportunities.
AnswerThePublic is a free tool that helps you find different questions people are searching related to a given keyword. For example, if we look up "shoulder pain", we see results like "what is shoulder pain that radiates down the arm".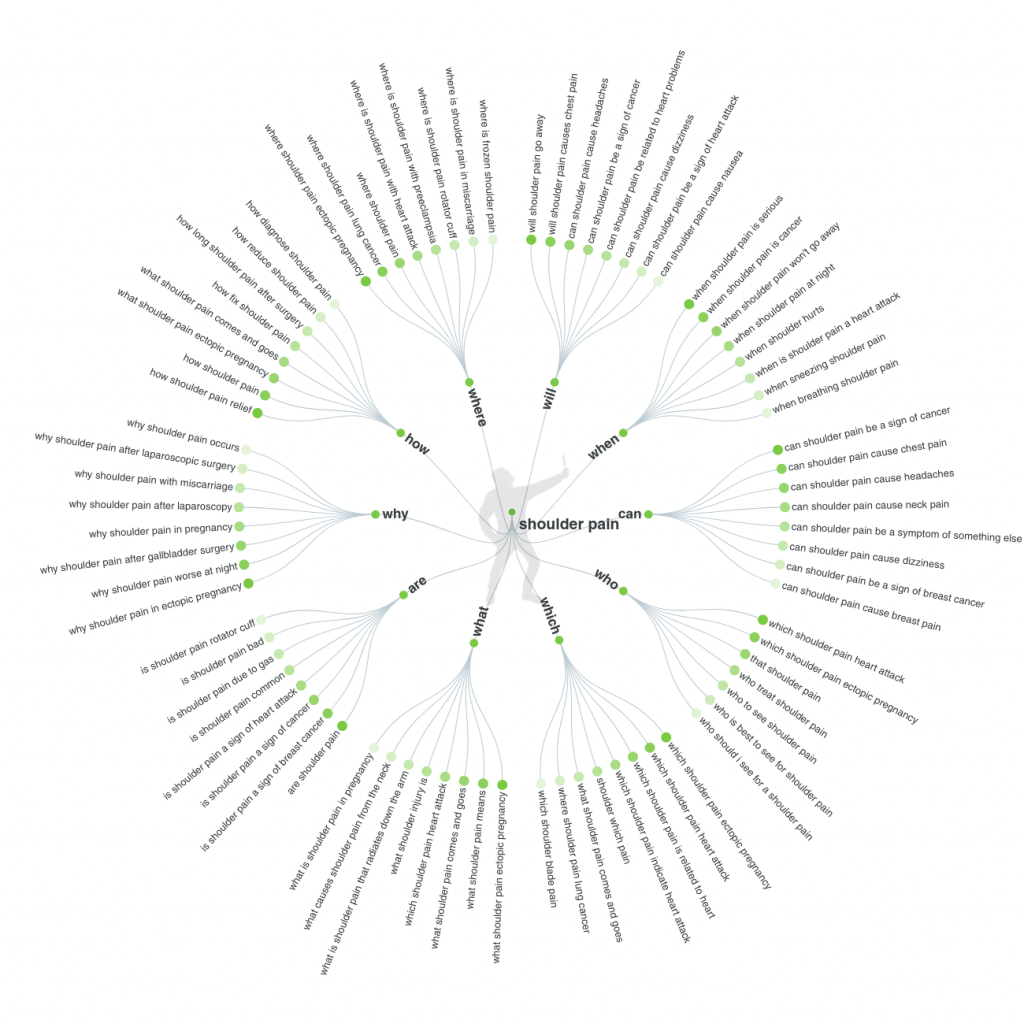 3. Page Speed Insights
Page speed matters for two major reasons:
It impacts the user experience and your conversion rate
It impacts your SEO
Page Speed Insights is a tool created by Google that can assess your page speed and provide recommendations for improvement.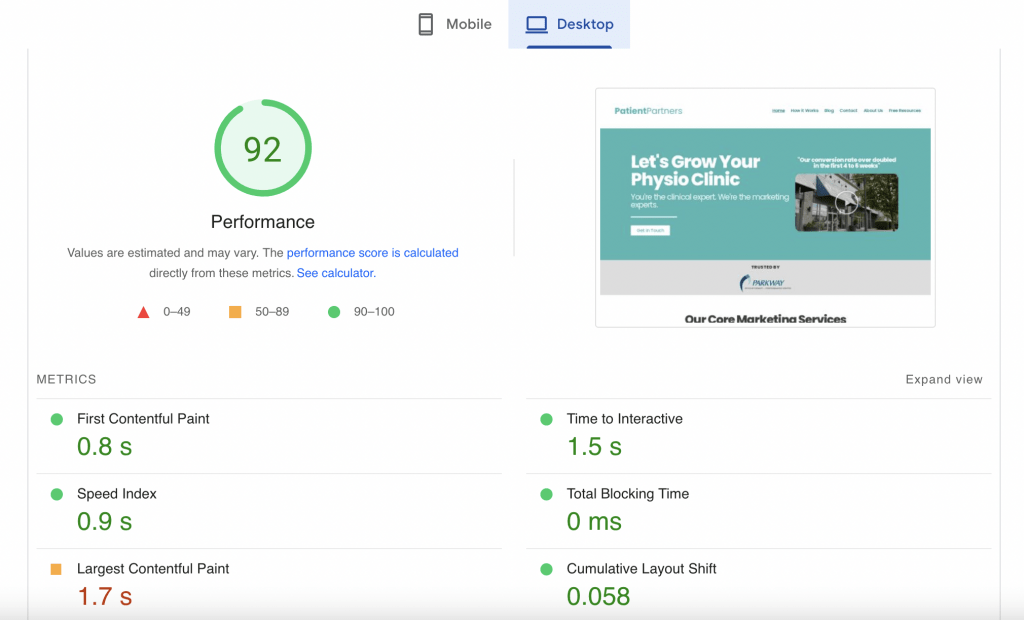 As you dig into the recommendations, you'll notice that many of them are fairly technical in nature.

So you may need the help of your web developer or to work with a marketing expert.
4. Google Search Console
Google Search Console is arguably the most important tool in your SEO tool belt.
Setting up Search Console is fairly simple, even if it seems complicated.
The best way to verify your domain is to add a "txt" file to your DNS setting.
5. Screaming Frog
Screaming Frog is the most technical tool in the list.
Essentially, Screaming Frog crawls your website to capture all of your page titles & content, meta data, internal and external linking, and more.
So what can you do with all of this information?
Quickly and easily find broken links
Find pages without H1 headings
Find pages with duplicate H1 headings
Find which pages you're linking to
Visualize your link structure
The list could go on, but the main point here is that Screaming Frog helps you optimize your technical SEO and linking.
Get Your Clinic SEO Done Right
If you're a clinic owner looking to increase your rank on Google and get more patients from organic traffic, then check out our Local SEO program.
We specialize in getting physiotherapy clinics to rank on the first page for local search terms.
Featured Articles
Free Resources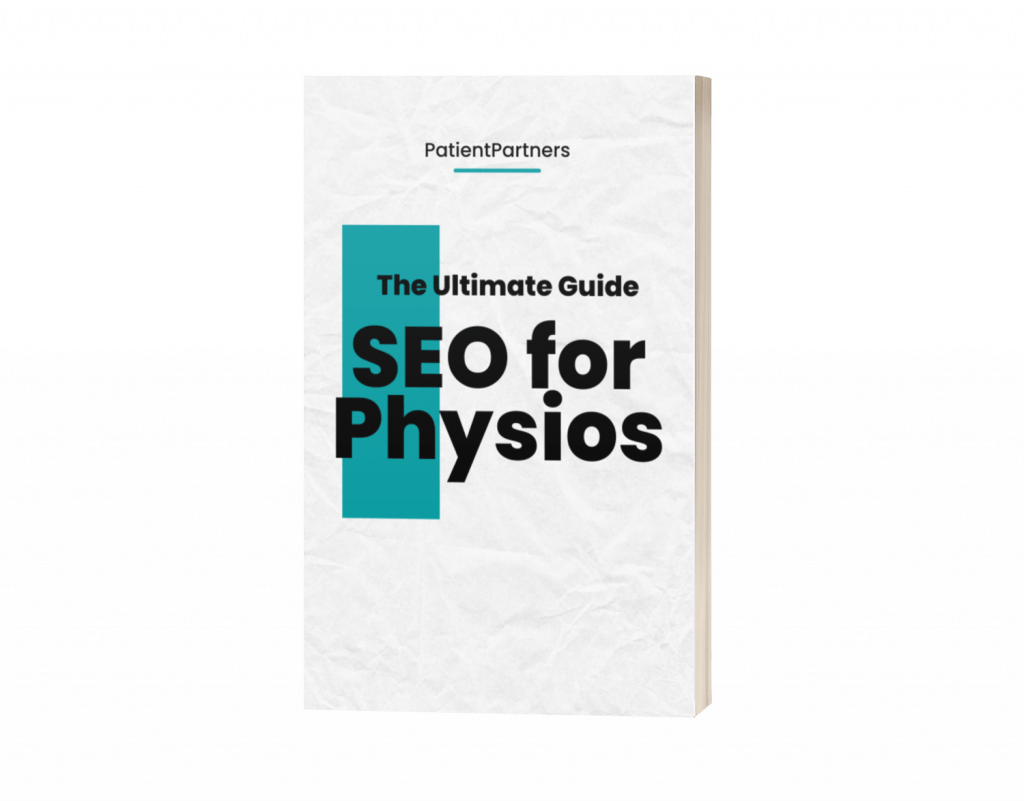 Learn how to get more patients from local SEO