Physiotherapy Website Design Guide: Tips, Tools, and Examples
Does your website convert visitors into new patients? Does it inspire trust, build confidence, and explain your services?
A strong website is one of the best ways to make sure your clinic can be found online.
Tips for Creating a Great Physical Therapy Website
When it comes to creating a great website, there's no one right answer.
But there are some wrong answers.
Here are 4 tips for creating an effective and professional website for your physio practice.
Design with Mobile in Mind
The majority of people today are searching on their phones.
While they might choose to actually book online using a desktop, many searches start with a mobile phone.
So if your website doesn't look great on every device, then it's going to negatively impact the experience for some visitors.
RELATED READING: 5 Ways to Get Your Clinic Found Online
But user experience isn't the only reason to focus on mobile.
Google actually focuses on your mobile site first.
Here's the quote from Google:
Mobile-first indexing means Google predominantly uses the mobile version of the content for indexing and ranking.

Google
This means that having a responsive website is also important for your SEO.
Make it Easy to Navigate
There's a concept called "jobs to be done".
The idea is that when people visit your website they have a job in mind and your website should make it easy to do.
Different jobs to be done might include:
Booking an appointment
Finding out your hours, location and/or contact info
Learning if you offer a particular service
Your website navigation and layout should make it easy for visitors to find the info they need.
Use Great Imagery
Low quality imagery isn't only uninspiring, it's can also hurt your reputation.
People can generally tell when you're using crappy stock photos – so either use high-quality stock or better yet, break out the camera and snap some photos around the clinic.
Here are some ideas for photos to have for your website:
Images of your services
Images of your clinic and space
Images of your team
Images of happy patients
Images of different treatments
Pro tip:
Did you know that images can actually contribute to your SEO?
Properly optimizing image file name, title, alt text, size and other factors will help give your website the best chance of ranking.
Improve Your Page Speed
What does page speed mean? It mean's how long does it take for your website to load.
Having a fast loading website is actually a big part of creating a positive user experience.
An increase of just 1-2 seconds can actually have a dramatic impact on your conversion rates and new patient bookings through the website.
Page speed is also a Google ranking factor, which mean's it's impacting your SEO.
You can check out how fast your website loads with the Google Pagespeed Insights tool. Just give it your website URL and run the analysis. After a few moments, you'll have a score as well as recommendations for how to improve your page speed.
Examples of Amazing Physio Websites
Now let's look at some examples of great physiotherapy websites that you can borrow inspiration from.
First up we have Parkway Physiotherapy + Performance Centre.
Things to like about this website:
Key information is easily found
The site uses high-quality images and minimal stock photos
Services, locations, and other patient resources are prominently displayed

Spear Physiotherapy is another practice with a great website.
Things to like about this site:
Nice typography choices
Custom graphics and illustrations
Clean, simple navigation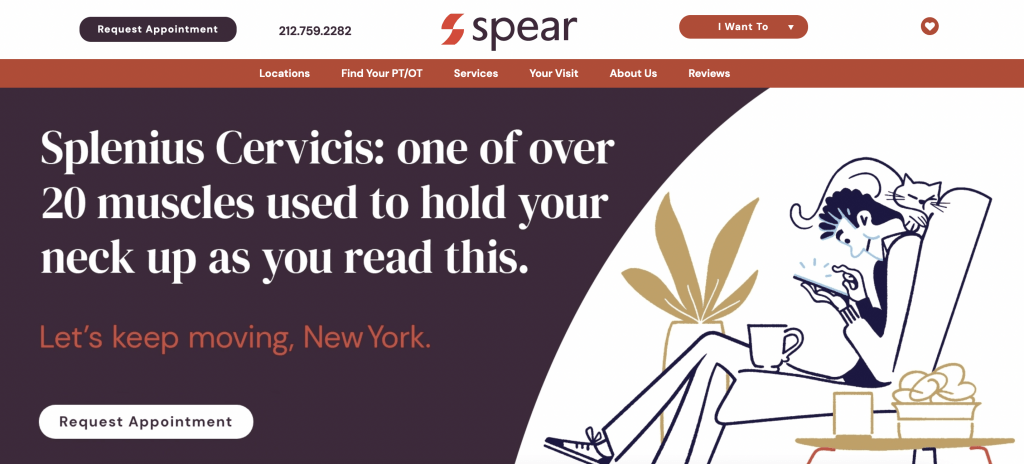 Finally we have Cornerstone Physiotherapy.
While some aspects of the site are a little busy, this services sections is excellent.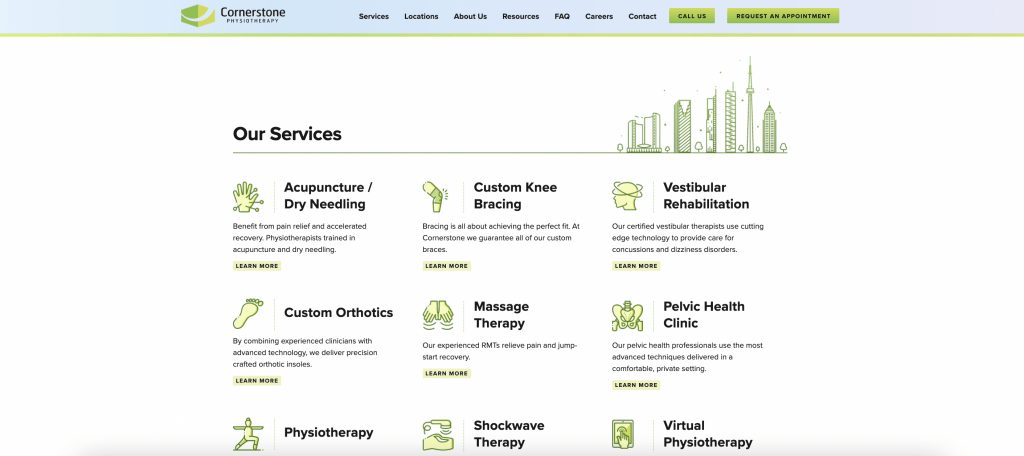 Designing a Great Physiotherapy Website
Your website is arguably the most important part of your online presence and reputation.
Use these tips to make sure you're creating a website for your physio clinic.
Want help creating a great website for your practice? PatientPartners is a marketing agency specifically for physio clinics and we know exactly what it takes to create a beautiful, high-converting website.
Featured Articles
Free Resources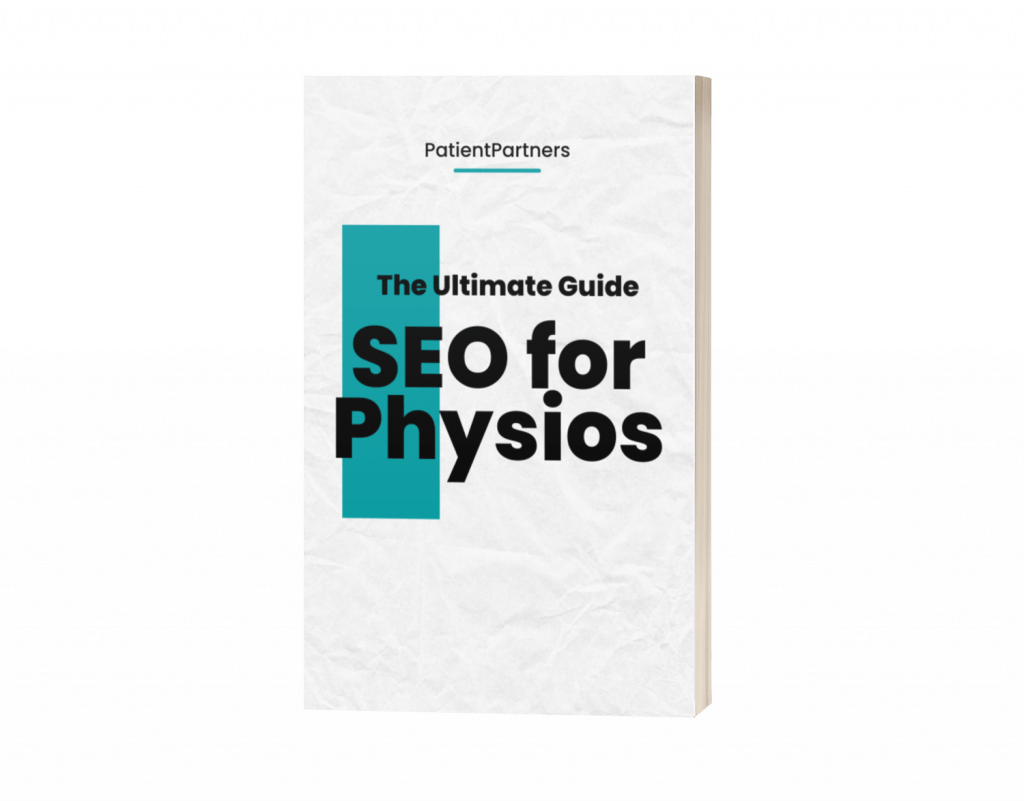 Learn how to get more patients from local SEO