The Email Marketing Guide for Physio Clinics
Email marketing is an important marketing channel for physiotherapy clinics.
It's a great way to welcome new patients, keep your clinic top-of-mind, and improve your patient visit average.
But you can't simply bombard your patient list with emails. Clinic owners should have a thoughtful strategy behind it.
If you're looking to get started with email marketing or improve your existing strategy – then you're in the right place.
Let's get into it.
Getting Started With Email Marketing
As a clinician, you know better than most that you need to walk before you run.
The same is true with email.
Before you can get into the more complicated aspects, you need to get the basics right. That includes things like picking a tool, building a list, and launching your first campaigns.
1. Choose The Right Tool
There is no shortage of email marketing tools out there. But how do you pick the right one for your clinic? The answer is a balance of budget and functionality.
Do you need complicated sequencing and automation abilities? Larger, multi-location may consider the an absolute necessity, while smaller clinics may not. Are you open to spending $50, $100, $500 per month on email marketing? This is going to impact which tools you even begin to consider.
MailChimp and Constant Contact are two of the most popular email marketing tools for small businesses – so start your search there.
2. Build Your List
Chances are you already have a client list in your CRM (like Jane or Clinicmaster), so this will serve as your initial email list.
But don't stop there.
If you're creating content, let people subscribe to an email newsletter. If you have an ebook, offer to send a free copy to an email address of their choosing. This is going to help you build up your clinic's email list.
3. Keep Cadence In Mind
Before you just start firing out emails. Stop and consider your email cadence – that is, how often you're going to send emails.
Unless you're frequently publishing fresh new content, you probably don't want to email patients too frequently.
Monthly emails are a good cadence to start with.
Let's Grow Your Physio Clinic
Types of Emails for Physiotherapy Clinics
1. Automated Appointment Emails
These types of emails may be handled by your patient management system – but they're an important type of email for physio clinics, so I wanted to mention them here.
Automated appointment emails are welcome, reminder, and follow up emails that are sent to every new and returning patient.
When a new patient books for the first time, you can use email to welcome them and share some useful information (like directions to your clinic or parking instructions).
After a patient's first or second visit, send a follow-up email asking for feedback or a Google review.
The nice part about automating these emails is that once you set up the process, it's pretty much hands-off.
2. Educational Content
Sharing education content is another common type of email for physiotherapy clinics.
There are a couple of benefits to this type of email:
It drives traffic to your site
It reminds them of your clinic
It builds your authority as clinic experts
Sharing your latest blog posts and articles over email is a great way to get an initial boost of traffic to your website.
Additionally, when people see your company name in their email inbox – they may think "oh ya, I've been meaning to book a physio appointment for my knee".
And even if they don't click or book another appointment from the email, sharing free information helps establish your company as an expert.
3. New Services & Clinicians
Have you just landed a new physio? Or perhaps you've hired a chiropractor onto the team and have started offering a new service?
When you launch a new service or bring on a new clinician, you want to fill the caseload as soon as possible. Otherwise you're sitting around with empty rooms.
That's where this type of email comes in.
In fact, you should promote new hires and services on multiple channels. Don't forget to send out an email campaign letting them know of your new clinician or service.
4. Patient Reactivation Emails
Patient reactivation emails are meant to encourage people that haven't booked in a while to come back.
In other industries, they call this "churn prevention" or "client reactivation emails".
Using your patient management system, you should be able to see when someone hasn't booked an appointment in a certain amount of time.
While people may not require a physio visit as regularly as a dentist visit, maintenance is always better than repairs. So fire some email blasts and remind your past clients that you're thinking of them.
If you're open to it, you may even consider offering an incentive or small discount to get them back in the door.
5. Holiday-Themed Emails
People don't connect with businesses, they connect with people. So don't forget to show off your human side.
There are a ton of ways to achieve this, but one simple strategy is sending out holiday or new year emails. These types of emails aren't necessarily going to boost your appointments for the week, but will help you build a relationship with your community.
So take the opportunity to wish your patients well and to keep you in mind.
Email Marketing Tips for Physio Clinics
1. Create a Well Designed Template
Design is one of the biggest factors impacting the performance of your email marketing campaigns.
A well designed email is more authoritative and will drive more clicks. Alternatively, a poorly designed email will get more "opt outs" and hurt your reputation.
Here are a few examples of email designs for physio clinics:

This first email starts with a simple hero image and call to action. Notice how the email style is very simple and clean, it's not going to overwhelm readers with a ton of text and links.

If it fits your branding, a dark-themed email can also look great.
2. Pick The Right Send Times
The time and day you choose to send your email will impact performance.
Clearly, emailing people on a Saturday night isn't a treatment plan for success.
So when should you send emails? Generally speaking, sending during the week and in the mornings tends to outperform emails over the weekend.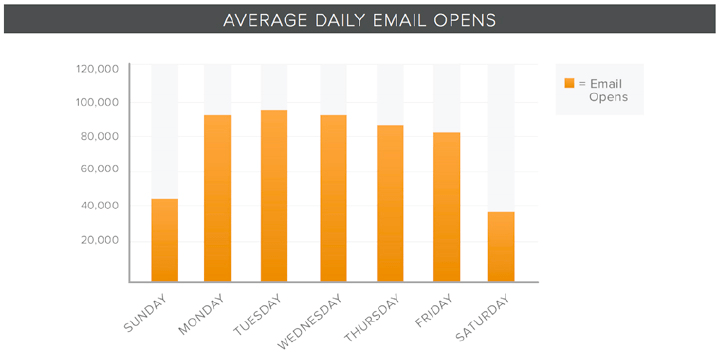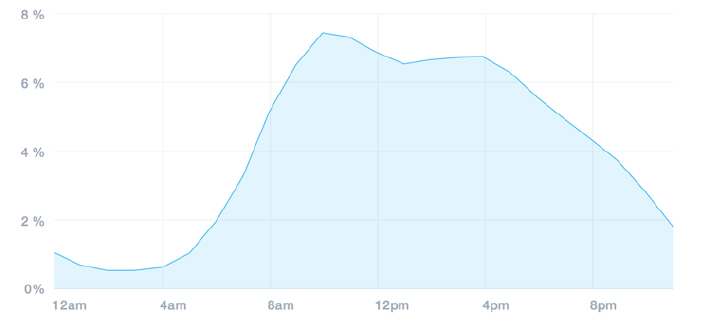 3. Segment When Possible
Segmentation is about taking your email list, and break it up into smaller related groups.
Segment by location
Segment by service
Segment by injury
Segment by engagement level
The benefit of segmentation is that it allows you to send the most relevant content to each person.
For example, if you're having a promotion or event at a specific clinic location, then only send an email to people in that area.
Want to know how to get more patients through Google?
Download the Ultimate Guide to SEO for Physiotherapy Clinics.
Get the Guide→
Putting it All Together
Email marketing is a great way for physio clinics to connect with patients and drive more patient visits.
Want help with email marketing? PatientPartners is a marketing agency specifically for physiotherapy clinics.
Featured Articles
Free Resources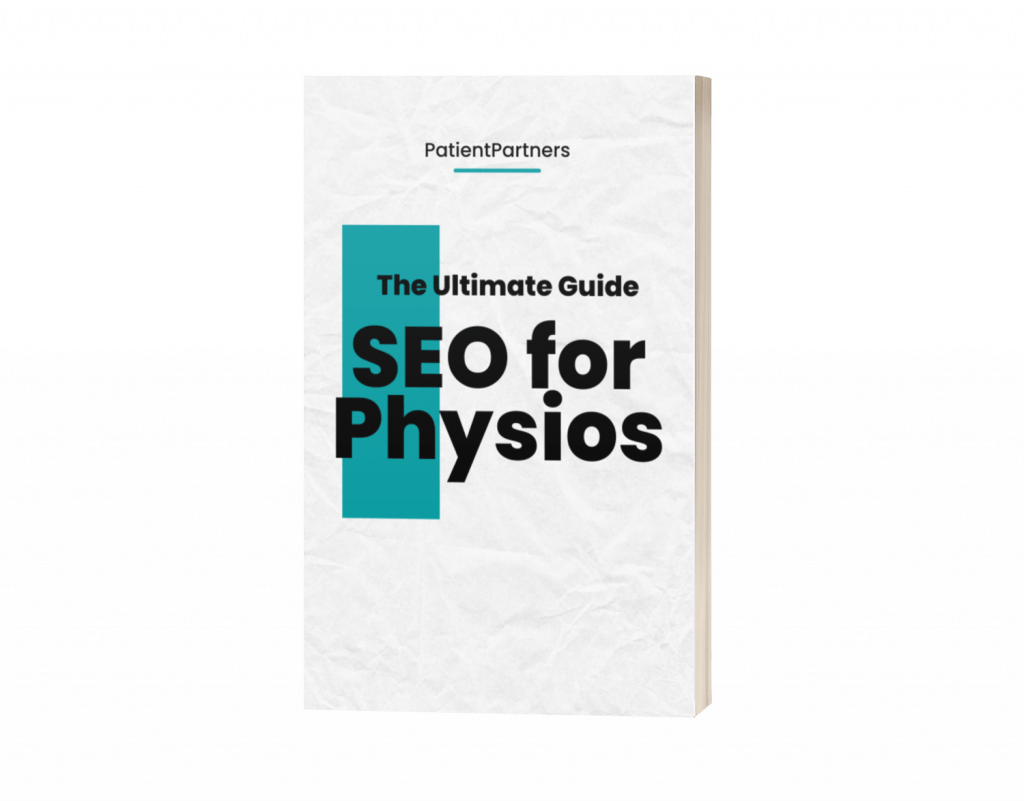 Learn how to get more patients from local SEO